revealed
An easy town project on the lookout for a team
Good day,
I am Charlie Alice Raya, photographer, and the author of the easy town books.
The easy town books are full of ideas and some of those are pushing into the real world, or in other words: they want to become reality.
revealed is not at the top of the ideas list, not like the Hub, dot. or book stations.
But since my photographs are available in support of the easy town ideas, and since the printing and arts sector can do with some rethinking as well, I want to find a team of people who would like to eventually set up revealed.
I say eventually, because right now the priority is to raise money to finance the easy town books and the further development of the main easy town ideas.
But while raising all those funds, revealed can take its first steps, and eventually it can take its rightful place as one of the easy town projects.
This means, any applicant should have a long-term interest in working with and for the easy town projects.
And for that it is important to keep in mind that all projects are about rethinking, about coexisting with nature, about empowering creatives, craftspeople and communities alike.
There will be good earnings, but there won't be any profiteering. There will be building and creating, not pumping dry.
Any applicant should also be aware that there is hardly any budget at the moment. That means, the first sales will have to compensate for the time invested prior to the sales. Such commitment will be rewarded.
Note: Budget numbers will be published when there is anything significant to report. For updates check the easy town ideas support page.
The team
As of March 2023 there is no team for any of the projects, just me juggling all the ideas and finally conceding that a lot more hands and budgets are needed to get the projects going.
revealed might start with a single person, but I hope that we can quickly get to three, at least, to make sure that no one has to carry overmuch of the workload.
Some other teams might be set up around the same time (e.g. pepper books publishing, starter team for the main ideas, visionary meddlers, bullseye). In that case all teams can work together closely and benefit from each other.
Generally speaking, all projects will aim at a diverse and international team, with English as the main language.
The location
For the start of the projects Berlin is the most likely location.
However, later the easy town projects are most likely to spread across the world with a special focus on supporting communities.
What the projects stand for
The easy town projects explore ideas and approaches which celebrate the uniqueness and dignity of every human being, which rethink business practices, and which restore the human habitat.
The easy town projects are international and share knowledge and expertise with all members of the networks.
For more see the dot.perspectives on the dot.website.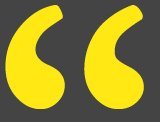 dot.international aims at a system that allows a maximum number of people to profit from a single product, not at a system that generates a maximum profit for a single person.
dot.tour
Get in touch
If you are interested, please, get in touch: support-the-projects@easy-town.org // subject: revealed
Job application
I am not a fan of conventional applications, and to be honest, I would prefer informal applications which solely focus on two questions:
What interests you about revealed and the easy town projects?
What can you do for revealed?
Everything else can be included, discussed or seen later.
Send your answers to:
support-the-projects@easy-town.org // subject: potential team member for revealed
Or use the form at the end of this page.
You can also apply if you would rather join the team later when the first hurdles are taken.
Artists application
If you are an artist who would like to offer their work via revealed and thereby support the easy town projects with a share (the extent of which you would set), please, get in touch.
support-the-projects@easy-town.org // subject: artist for revealed
As for social media
Social media annoys me too much to use it, and I doubt I would be any good at it. In fact, I invented the Hub as an antidote.
As for social without media
If you live in Berlin, I am happy to meet up in Schöneberg or Kreuzberg: Slumberland, Bilderbuch, Golgatha or the like are fine by me, and I can answer all your questions in person.
As for social with a bit of media
I am also available for online meetings or phone calls.
Tue, Wed, Thu: 10:00-20:00, Berlin Time (UTC+01:00)
Write to support-the-projects@easy-town.org // subject: talk in person
and suggest a day, time and mode.
I am available from the 18 April 2023 onwards.
I look forward to hearing from you.
Take care
Charlie Alice Raya
Tasks
This is a list of all sorts of tasks that might come up. If you only want to offer some skills, that's fine.
selling photo prints
assembling an additional catalogue
networking to get more clients
networking to have art shows
networking to find places for art installations
preparing for and attending art fairs
updating this website (WordPress)
processing orders (order prints, check prints, issue certificates, make me sign, send on the prints and the like)
book keeping (including invoices, tax, VAT, tariff issues)
support me with regard to collaborations and workshops
extend the team to set up and further develop revealed, revealed workshops, revealed stations
work with the easy town project programmers (to be) to adjust the project's shop software (to be)
work with the Hub people (to be) to integrate revealed into the Hub (including online art shows and sales events)
work with the dot.people (to be) to cooperate with regard to fashion photo shoots
work with the book station people (to be) on developing printers and printing methods which are sustainable
and very likely more
I have not mapped out every detail for revealed, so there is room for shaping the company.
However, you might at times need to unlearn a thing or two in order to do all the rethinks revealed will attempt to do — like any other easy town project.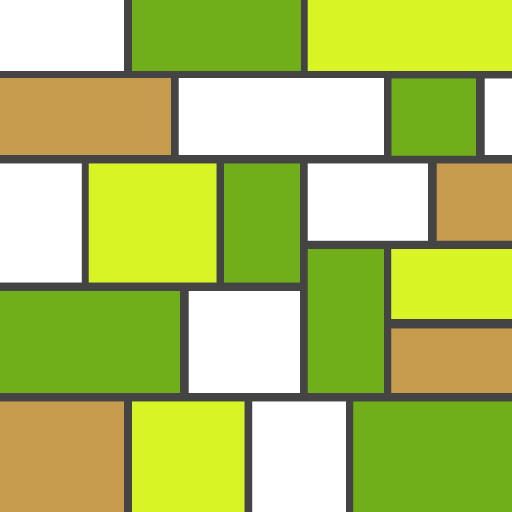 towns and cities international
For more gardens see the project's towns and cities international website.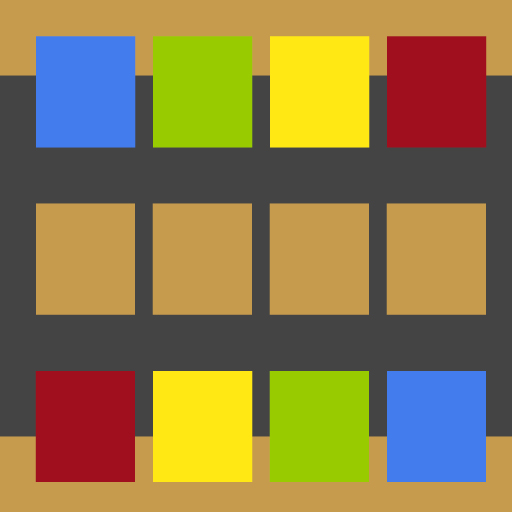 easy town books
Find out more about the books on the easy town books website
revealed introduced
revealed is one of the companies introduced in the dot.book, because revealed is a good candidate for using the dot.business model. The revealed chapter is now online.
It might be helpful to take a look at dot. prior to reading the chapter.
The dot.tour can be taken online or it can be downloaded as pdf document. Both on the dot.website.
revealed
a potential international company for contemporary art and photography
Using the dot.model
Visual artists and photographers from around the world offer prints of their work globally via the revealed international website. And customers from around the world order prints (usually a limited edition), which will be produced locally.
An example
Mariella lives on Sardinia, and documents cork trees, cork tree workers, and cork tree bark processing. Some of her images go way beyond the documenting quality, and a friend suggests that she should offer the photos as Fine Art Prints via revealed international.
Revealed agrees that these photos qualify for limited editions and adds them to their website.
Some weeks later Bing in Shanghai sees the photos and chooses one of them.
The price for the Fine Art Print is the same around the world, and there is no minimum order volume. Each print is produced individually at the location of the buyer, so long as the maximum of the limited edition isn't reached.
Within seven days, the revealed station in Shanghai produces the print and delivers it to Bing.
One disadvantage of this approach is that not all prints will be signed by the artist. But the revealed workshop is authorised to issue a Certificate of Authenticity, plus the workshop uses a special code system to make fraud nearly impossible.
There could also be something like a letter by the artist as an additional proof of authenticity and in place of the signature on the print.
revealed workshops & revealed stations
Since limited edition prints don't have big order volumes, it makes sense only to work with revealed stations. Workshops would probably not get enough work. (Online note: workshops are smaller units to take load off the stations but also so that a company like dot. is rooted in more communities. revealed stations would already serve a pretty large region to get enough orders that's why workshops probably don't make sense.
revealed stations
A revealed station will probably work best if it diversifies and adds related businesses, services and educational offers from the beginning.
Such offers could include everything photographers and painters need, such as cameras or canvases.
Plus, a revealed station can work for or with other stations. For example, a papermaker at a revealed station could also supply a book station. The same goes for colours.
Crafts, services and events at a revealed station
papermaker
colour maker
photo chemicals maker
printers
frame makers / mounting experts
carpenters / woodworkers
wall painters / wall colours
light designer / lamp builder / electrician
lens, filter and camera builder
developer and producer of photo equipment
camera shop & camera service
camera & equipment rental
photo studio
make-up artists
soap opera shop
hairdresser
gallery
art dealer
arts supplies producer
arts supplies shop
arts events
photo trips
support for arts projects
Another example
Cedric has found an amazing photograph which he wants to be the main piece in his study. For that he wants a new wall colour and additional lights.
Luckily, the local revealed station offers an all-round service.
Cedric discusses all details via video-chat with the revealed station, and chooses the colour for the wall, the new lights, the hanging method, and the frame.
Within three days, the wall in his study is prepared, and after another two days, the new photograph is delivered and mounted.
Research, innovation & education
at revealed international
Online note: revealed international would be the international headquarter for revealed
research into raw materials for paper/photo paper
research into sustainable production methods for papers
papermaker seminars
research into avoiding toxins in printing & painting
colour maker seminars
research print methods
develop innovative printing machines (avoid multifunctional)
research how to replace plastic in the photo & arts sector
research into ethics for photographers
research into voyeurism and sexism in photography
innovations for cameras
innovations for photo equipment
innovations for photographer outfits in cooperation with dot.
image processing software development
image filters development
photo seminars
photography academy
Most innovative work and research will be done by revealed international. All results will be shared across the network.
Bigger revealed stations will also have a research & innovations team.
And of course, like all stations, the revealed station can be further extended to include gardens, accommodations, further educational options, spaces for other small businesses, bars, restaurants and the like.
And there could be frequent exhibitions and maybe even conferences on how to keep the arts alive while reducing waste and the use of toxins, and avoiding transportation.
Gardens at a revealed station
The Image Garden is a garden with stationary and mobile frames, allowing the visitor to train their eyes to pick the details that make an image.
The Picture Garden is a garden with photographs and paintings with a relation to the surroundings.
The Gallery Garden presents artistic works outdoors.
The Posing Garden. This garden offers natural and built sceneries which are ideal and fun backdrops for photo shoots and selfies.
The Painters Garden is a garden with several painting spots, easels included.
The Photographers Garden is a garden for photographers where they can experiment.
The Flowers for Colours Garden. In this garden the focus is on flowers that can be used in colour productions.
The Colours Garden. In this garden, the focus is on colours and colour combinations both via the composition of the plants and via additional art works.
The Balance Garden. At a revealed station The Balance Garden is primarily for photographers who want to train and improve their sense of balance.
There are many other gardens that could be integrated at revealed stations. For more see the easy town projects website: https://www.towns-and-cities-international.org/gardens-for-towns-and-cities
Another example
Jayden and River have travelled from their home town to the regional revealed station and are set on making a day of it.
At the gate they rent a camera, developed by revealed, so that they can test it and document their day.
As the couple walk through the gate, they enter The Gallery Garden which has amazing artwork hanging from the trees like oversized leaves swinging in the breeze.
Halfway through the garden they see the dot.costumes pavilion and spend some fun time choosing flamboyant outfits for their photo day.
For a while they forget their plans and pose for each other's cameras in The Gallery Garden.
When Jayden and River feel a little peckish, the couple follow the signs to the Picture Lounge which offers breakfast at the tables, and a visual feast on its walls.
The couple already bought two prints online, and they chose the option to be present when their prints are produced. Just in time, they find the print workshop. Here they can review their choice of paper, and when everything is set, they are present as their prints come into being.
They don't stay for the wrapping of the prints since they want to further explore the revealed station.
Apart from visiting all the other gardens, meeting some interesting photographers, having a photo shoot with a photographer, supper at the Mirrors Pub, drinks at the Light & Shadows Bar, and a snack at the Catch Me Café, their two highlights are the colours seminar and the opening of an exhibition, which presents the works of one of their favourite photographers, and the photographer it present.
When Jayden and River leave, pretty late in the evening and nicely tipsy, they hand back the cameras at the gate, get a copy of the photos they took and of the photos from their photo shoot on a USB drive, and they get their photo prints.
A little bit later, they take the last train back home.
revealed stations & book stations & dot.stations
As mentioned earlier, revealed stations and book stations could work with the same paper and colours suppliers.
There are more potential overlaps. The revealed station could, for example, provide artistic input for illustrations and photographs used in books, and in particular in bespoke books.
Development of special printing methods at revealed stations could be used for bespoke books, too.
And book stations could print photo catalogues for revealed artists.
revealed stations could also work with dot.stations and train photographers for fashion shoots, as well as connect photographers with dot.stations.
A photo studio makes sense at a dot.station, and it could include a gallery with a selection of revealed Fine Art Prints.
The photo studio could offer portraits with new dot.outfits, but also farewell photos with outfits that are due to be left at the dot.station for recycling or disposal.
And dot. could add a dot.costumes point to a revealed station for special photo shoots.
Additional notes
revealed international could become the umbrella company for independent photo studios which could benefit from research, education and the umbrella's security net. The main objective would be to support photo studios in becoming more sustainable.
There is always the big question of how to calculate the price for a Fine Art Print with regard to the different taxes and tariffs.
Two options are possible: Have a net price and adjust the final price in each country. Or have the same price around the world, but get more or less money depending on where the print is sold due to the different tax & tariff costs.
I prefer the latter. After all, it's not the customer's fault what kind of tax/tariffs policies their government employs.
But neither way is quite satisfactory.
If you are interested, please, get in touch: support-the-projects@easy-town.org // subject: revealed
Job application form
You can also write directly to support-the-projects@easy-town.org // subject: potential team member for revealed